Dingle Adventure Race 2013

Total Distance 48km / 30 mls Height Gain 1490m / 4,910ft Height Loss 1490m / 4,910ft

Bike

Dingle to Cloghane via Conor Pass. Distance 25km / 15.5 mls Height Gain 480m Height Loss 480m. All of cycle is on surfaced roads.

Hike / Mountain Run.

Cloghane to Baile Breac. Distance 10km / 6.5mls Height Gain 950m Height Loss 780m All of Mountain Hike Run is on rough trails.

Road Run

Baile Breac to Milltown/ Dingle. Distance 10.5km / 7mls Height Gain 60m Height Loss 230m

Kayak

Milltown. Distance 2km / 1.4 mls Height Loss or Gain 0 & .75 km run to finish line Dingle
By A Web Design
Who's online?
We have 2 guests online

Dingle Adventure Race, Kerry, Ireland - Irish adventure racing series
Date for DAR 2016: Dingle, Kerry, Ireland 11th June 2016
Registration opening by end of Sept for all DAR courses. 
DAR 11th June 2016. 
---
It is a one day Multi Activity Adventure Race consisting 3 Courses DAR Full, DAR Sport & DAR Mini
Early Bird Price till 31st Dec: DAR

€65

,

DAR Sport €60 & DAR Mini €55  +booking fee

Price 1st Jan-1st March: DAR

€70

,

DAR Sport €65 & DAR Mini €60

+booking fee
Price after 1st March: DAR

€75

,

DAR Sport €70 & DAR Mini €65

+booking fee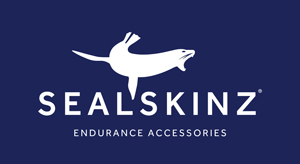 DAR:7th year for DAR, The 30 mile/ 48km course will take you to some of the gems of the Dingle peninsula, Co. Kerry, Ireland.

Biking over the spectacular winding Conor Pass, following in the footsteps of St Brandon climbing Ireland's second highest Mountain range Mt Brandon, running country roads of the peninsula and kayaking in Dingle Harbour.
DAR Sport:
Now on its 4th year. DAR Sport takes a spectacular route around the western point of the Dingle Peninsula. DAR Sport starts with short run to kayak, where you will kayak 1km in single sea kayaks around Dingle Harbour. On your bike heading West passing Ventry and around the stunning Slea head, at Dunquin you cycle up the steep Mam Clasack, then run up the Mountain track to the summit of Mt Eagle and back. Bike back to Dingle with 1km run to finish.
More info inRace info
DAR Mini:Now on 3rd year. New to Adventure Racing and multi sport events, then give it a go with the DAR mini, this will give you a taste of running, biking, kayaking and the atmosphere that is invloved at these great events. You don't have to be very fit for the mini, just willing to give it a go. Couse for the mini is; 1km run Dingle Marina to kayak, 1km sea kayak, cycle to Ventry 7km, Run Ventry beach 5km, Cycle back to Dingle 6km, 1km Run to Finish. Total 21km
Race Categories:
DAR Full individual
DAR Sport Individual more Categories info
DAR mini Individual
DAR Individual €75
DAR Sport €70

DAR Mini €60
Price includes Dingle Adventure Race full zip cycling top (new top coming for 2016)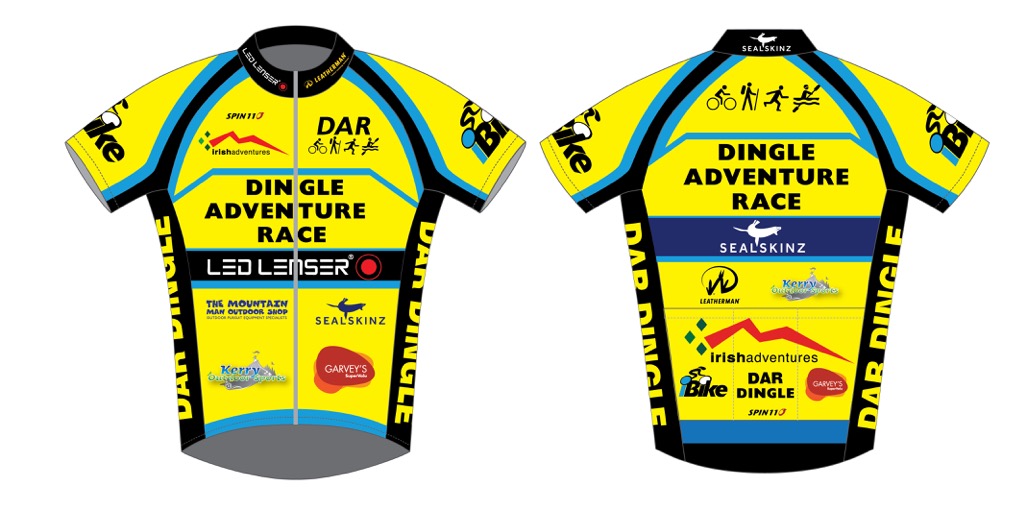 We would like to welcome our sponsors:
Dingle Adventure Race 11th June 2016
Thank you to competitors, volunteers and staff for making Dingle Adventure Race a great day and look forward to DAR 2015, Noel